Largent Selected First Team All-LSC South
Monette Chosen for Second Team; Jackson Named Freshman of the Year
PORTALES, N.M. — Eastern New Mexico University junior guard Tristan Largent (5'11", 185 lbs., Martinsburg, WV/Garrett College) has been named First Team All-Lone Star Conference South Division for 2005-06, the LSC Office announced today. Junior forward Mikal Monette (6'6", 215 lbs., Albuquerque, NM/University of New Mexico) was chosen Second Team All-LSC South and Joshua Jackson (Fr., G, 6'0", 187 lbs., Madison, WI/Madison West HS) was selected LSC South Freshman of the Year.
Largent was one of just six players selected to the First Team, with Monette joining four other players on the Second Team and a total of six players earning Honorable Mention. The LSC South head coaches voted for the All-LSC South Team.
The Greyhounds finished the 2005-06 season with a 12-16 overall record, including a 6-6 mark in the LSC South (4th place). ENMU earned a 4-9 record to start the year, but went 8-7 over the final 15 games of the season. The Hounds were 8-3 at home and just 4-13 away from Greyhound Arena.
Eastern won three of its last four LSC South games to qualify for its third LSC Tournament berth in the past four seasons. ENMU secured the berth with an 84-82 overtime win at Midwestern State University in the final game of the regular season on Feb. 25. Eastern lost to LSC North co-champion Southeastern Oklahoma in the LSC quarterfinals on Feb. 28.
1st Team All-LSC South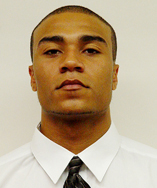 Largent led the Greyhounds with 13.0 points per game, 94 assists (3.4 average), 33 steals (1.2 average) and 52 three-point baskets. He was the only ENMU player to start all 28 games, as he ranked first on the team with 31.8 minutes played per game. He shot 44.9% from the field (115 of 256), while connecting on 41.6% of his three-point attempts (52 of 125). He converted a solid 71.7% at the free throw line (81 of 113).
He was Eastern's top scorer or tied for team scoring honors in 10 games during the season. He recorded double-digit scoring in 19 games, including 12 of Eastern's final 15 contests. Largent scored a career-high 22 points in both meetings with Midwestern State University, on Jan. 28 at Greyhound Arena and on Feb. 25 in Wichita Falls, Texas. He recorded a career-high 12 assists in ENMU's 83-65 victory over Southeastern Oklahoma on Jan. 14 at Greyhound Arena.
Largent ranked 20th in the overall LSC in scoring and was eighth in three-point field goal percentage. He also ranked 11th in the conference in assists, was 13th in assist-to-turnover ratio (1.38 assists per turnover), was 14th in three-point field goals made per game (1.86 average) and was 15th in minutes played.
Joining Largent as First Team All-LSC South selections were junior guard Remi Yusuf from Texas A&M University-Kingsville, junior forward John Davis from Tarleton State University, senior guard LaShon Sheffield from Tarleton State, junior forward Damien Lolar of West Texas A&M University and junior center Eric Dawson of Midwestern State.
2nd Team All-LSC South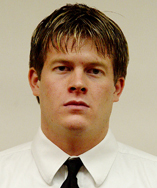 Monette ranked second for ENMU in scoring, with 12.0 points per game, and was the leading rebounder for the Greyhounds, with 7.0 boards per contest. He shot 52.8% from the field (114 of 216) and also contributed 34 assists (1.4 average) and 20 steals (0.8 average) per game. He scored in double figures in 17 games, including 15 in a row from Dec. 10 through Feb. 6.
His career high of 24 points was recorded in consecutive games against the University of Central Oklahoma on Jan. 7 and against East Central University on Jan. 12. Monette recorded a career high for rebounds when he grabbed 14 boards against Midwestern State University on Jan. 28. He hauled down five or more rebounds in 20 games this season.
Monette, who played his first two years at the University of New Mexico, missed all of last
season at ENMU with an anterior cruciate ligament injury that required surgery on his knee. He also missed the final two regular season games and Eastern's one LSC Tournament game this season due to a knee injury.
On the Lone Star Conference statistical report, Monette ranked eighth in rebounding and was 13th in field goal percentage. He was named LSC South Player of the Week on Dec. 20.
LSC South Special Awards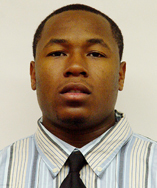 Jackson was chosen LSC South Freshman of the Year after averaging 8.4 points and ranking second for ENMU with 83 assists (3.0 average). He scored in double digits nine times, including a career-high 19 points against Abilene Christian University on Feb. 18, in a 70-64 win at ENMU. Jackson finished the season strong, recording double-digit points in four of the Hounds' final six games.
Jackson ranked eighth in the LSC in free throw shooting with 80.2% accuracy from the foul line (69 of 86). He also grabbed 62 rebounds, with a career-high eight boards against TAMU-Kingsville on Feb. 2 and five or more rebounds in five of Eastern's last eight games.
The LSC coaches chose junior guard Remi Yusuf of TAMU-Kingsville as the LSC South Player of the Year. Steve Jackson, a senior guard at West Texas A&M, was selected Defensive Player of the Year, and John Davis, a junior forward from Tarleton State, was named Newcomer of the Year. A three-way tie occurred in voting for Coach of the Year, an honor shared by Rick Cooper of WTAMU, Pete Peterson of TAMU-Kingsville and Lonn Reisman of TSU.