ENMU Signs Three Additional Men's Soccer Players
to National Letters-of-Intent
PORTALES, N.M. — Eastern New Mexico University head men's soccer coach Carlos Elizondo has announced the signing of three more student-athletes to National Letters of-Intent. All of the recruits will be freshmen during the Fall 2006 semester. ENMU has signed a total of 10 players this spring.
The Greyhounds completed their second year of competition in soccer this past fall. ENMU is a member of the very competitive Southwest Soccer Conference, which is made up eight NCAA Division II teams at universities in Missouri, New Mexico, Oklahoma and Texas. Elizondo, who was an assistant coach in 2004, was promoted to head coach during the spring of 2005.
Freshmen in 2006
Stephen Alicandro
Midfielder, 5'10"
Toronto, Ontario, Canada (Dante Alighieri Academy)

Alicandro played four years of soccer at Dante Alighieri Academy in Toronto, Ontario, Canada. His high school team won the Toronto District College's Athletic Association (TDCAA) championship three times with Alicandro in the center midfield position. During his junior season, Dante Alighieri Academy advanced to the Ontario Federation of School Athletic Associations (OFSAA) tournament.

Coach Elizondo says: "We are very excited to add another Canadian to our team. Stephen is a player that will add great depth to our midfield. We are expecting great things from him."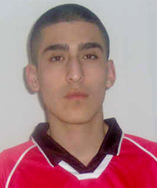 Renato Ortega
Midfielder, 5'9", 130 lbs.
Toronto, Ontario, Canada (Brebeuf College)
Ortega is playing his second season on the senior soccer team at his high school, Brebeuf College. In the 2004-05 season, he was selected as his team's Most Valuable Player. Ortega will be majoring in Elementary Eduacation with a minor in Bilingual Education at ENMU.
Coach Elizondo says: "Renato is a gifted midfielder with a great work ethic. We expect Renato to make an immediate impact on the team."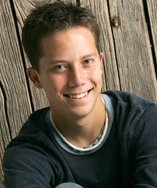 Eric Perea
Midfielder, 5' 9", 147 lbs.
Albuquerque, New Mexico (La Cueva High School)
As a midfielder at La Cueva High School in Albuquerque, N.M., Perea was a 5A First Team All-State selection in 2005, while earning First Team All-District 2-5A honors. Also in 2005, he was chosen as his high school team's Defender of the Year and Sportsman of the Year. In 2004, his junior season, Perea was chosen Honorable Mention All-State in addition to being selected First Team All-District 2-5A. He was a member of the Fellowship of Christian Athletes.
Coach Elizondo says: "Eric is another midfielder who has done an excellent job for his club and high school teams. We are proud to call Eric one of our newest Greyhounds."