Nominate for the ENMU Athletics Hall of Honors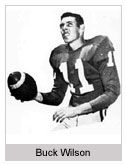 Welcome to the Alumni section of the ENMU Athletics site. In this section, you have the opportunity to list your e-mail address in our online directory if you choose, so your old friends and teammates can get in touch with you. Even if you did not graduate from ENMU, we'd like to give you the opportunity to add your information to the online directory.
It is our goal to cultivate relationships with our athletic alumni and those who have been loyal fans over the years! Soon, we're hoping to have an ENMU Athletics bulletin board where you can discuss ENMU Athletics and other related issues.
You can also view the Greyhound and Zia Hall of Honors online, where you can see outstanding former athletes and support staff, all who have built the foundation for ENMU Athletics today.